A struggling student aspiring to start up a business and make some money? Or you might be one of the students trying to make the most of their gap year, perhaps a fresh graduate disappointed in our job market and looking for the best business ideas out there?
I get you, mate. Before finally becoming the successful Entrepreneur that I am today, I too was a student for most part of my life. An aspiring and hard working student, with high hopes and gigantic dreams. Trying to pay for your tuition fees, all the while attending evening classes is rough. But when one has got the will, you know how the saying goes, right.
Building a business up from the ground is no walk in the park, but once you are sure of your business idea and completely driven towards it; your business is on the path to success already. Motivation and constant inspiration is all you need, cash is just a means to an end. Take my word for it.
Let's make things easier for you, and without further ado, dive right into the 12 best business ideas that I've come up with for you.
1. Instagram Influencer
Something, anything you are passionate about? Just advertise it and make a living out of it. We all have our unique skills and talents, the moment you discover yours, you'd be a fool if you don't put it to use. You could be passionate about sketching, and also really good at it? Hop on to Instagram and cash that skill of yours.
You might be a full-time mom, but really good at it? Take your experiences to Instagram and influence fellow mommies. Work on it as a business idea and attract big brands and gigs. Take up on an idea you are passionate about, use your uniqueness, learn about making it a business on Instagram and you'd be an influencer, just like that.
Besides big brand collabs and good money, who doesn't like receiving those cute PR packages! Instagram is flooded with influencers today, but here are some influencers great at what they do.
2. Social Media Marketing Agency
Digital Marketing is a major deal in today's fast paced business world. While Businesses heavily rely on Social Media Marketing to grow and prosper, it's your time to prove your skills and make a killing.
You all manage Social Media quite well, why not put it to real use. Wear your marketing hat, and help businesses promote themselves and make an online presence. Join in your skilled friends for Graphic Designing, SEO & Content Services and start up your own Social Media Marketing Agency. All you need is skilled people in your team, and then go out there, provide custom tailored services to client companies.
Companies are hiring social media agencies, left and right, to make a spot in the online digital world and keep up with it's advancements. You could be the one they hire next. Take inspiration from some of the biggest social media agencies, thoroughly observe their working, the packages and services they offer . If not better, you would one day be just as good as them.
Now is the time to stop scrolling through Celebrities' Instagram photos and execute the best business idea I've for you.
You can take up my free demo course trial Social Media Marketing and learn about the nitty gritties of this business. Also, here are some top international Social Media Marketing Agencies online that offer great services which you could incorporate in your agency.
3. Freelancing
Well, I am not a fan of long term freelancing but it's great for starters. Managing university grades alongside freelancing gigs is convenient for students. But, you are not served with good gigs on plate. You, my friend, have to work hard to earn them.
My firstmost tip would be to know your platform, develop an understanding about the forum where you've applied. Work hard on presenting yourself, and once you are seen, the best opportunities will come your way. 
If you are a writer, search and look up the most credible and profitable writing platforms and make your participation in it worthwhile. I'm dropping a few leading freelancing platforms down below. It might be a great business idea for you to later hire your own team as well. 
4. Affiliate Marketing 
The internet today is stormed with business opportunities, you have just got to avail the one that deems fit to your skillset. Affiliate marketing is growing popular with time, and it does not require any exceptional capabilities. 
Your marketing expertise and strong convincing power will take you a long way. The ability of talking people into buying your product will earn you commissions. You increase your client's sales, the more their revenue, the merrier your pay is. Sounds like a fun and do-able business, right? 
My tip is to work for brands and products you actually support, it will be fun and a super easy business idea to run then. If it sounds like a plan to you, you have got to dig deeper into Affiliate Marketing, might as well learn from my course; https://askimtinan.com/affiliate-marketing/  where I teach you how to make 300,000 in 3 days only! Crazy, right. 
Also linking a top online Affiliate Market forum for you to observe and understand more about the business. 
5. Pakistani Drop Shipping Business
Drop Shipping Business is the next big thing, and if you even have a wee bit of a business person in you, this is your chance at one of the best business ideas ever.
For those who may still be blank, this is a retail business method where the seller does not already have the products in stock that he is selling. He buys the product based on the buyer's demand. If you are a student/graduate low on start-up cash, it will be a great idea to promote products you haven't purchased yet, and only buy them when you have orders. 
You can choose any top selling Pakistani product, market it online and get orders for it. The profit is yours to keep, and that would be a good one to keep, I assure you.
Drop-shipping business is the future, which is why I also put a great emphasis on it in my courses as well. My students have had their drop-shipping businesses up and running in a very short span of time, they were able to land as many as 10-15 orders in just the first day. Just imagine, where it can take you from there. 
Foreseeing the skyrocketing future of dropshipping, I too launched my own platform Bachao.pk  last week, and it is already reaping the fruits of my labour. We are getting tons of orders and making quick bucks. 
Bummer, are you still here, second guessing it? 
I hope this killer business idea clicks to you, you can take up a free demo course askimtinan.com/e-commerce-dropshipping, follow my tips to master it and just get started on this best business idea.  
6. International Drop Shipping Business
The International Drop Shipping Business has been quite famous here for a while now too, platforms like aliexpress, bachao.pk get us products from China. You could build your own small business, drop ship Chinese products to Pakistan and it would make for one successful business idea due to the growing demand for international products here.
From Chinese Products to UK and US based products, our public loves them all and would be willing to break their banks to get those here. Drop ship these international products for them and clear up! You would be in luck if you start now.
If you are into the drop shipping business by now (I really hope you are), I suggest you broaden your knowledge, learn from me or anybody for that matter, but do it. Because whatever you do, you gotta be amazeballs at it!
7. Instagram Business
You see so many small businesses ads on Instagram, don't you? They all just started off with a mere business idea in mind. If you have one, take it to Instagram already! From hair clips to car accessories, anything that you think will sell well in our market. Operate your business online, from the comfort of your home. 
All you need is an Instagram Business Page and dedication to manage your business. Here are some running Pakistan-based businesses on Instagram, doing quite well.
 Or you could take up the awesome Drop Shipping Idea to Instagram and make money. My students took up on my advice, advertised some hot seller products without stocking them up and boom. They earned over 1.5 lacs of profit in a month. 
So, don't laze around. If you think you can do it, step right in the game and do it! 
8. Facebook Business
As on Instagram, you can also take up your business ideas to Facebook. Facebook has a marketplace which would help your products get more reach. All you gotta do is; take awesome pictures, post them and wait for orders to come in. Connecting your existing instagram business to a facebook page would also be smart. 
Taking your Drop Shipping Business to Facebook would be a great business idea as well. On Facebook, you also get to take customer reviews on your products. Get your happy and satisfied customers to leave feedback comments and this will further validate your product to potential buyers. 
This is one of the best internet business ideas and will earn you crazy profits if done right. 
9. Daraz E-commerce Business
E-commerce Businesses are a step forward to the Drop Shipping Business. It all starts from there, and once your products or services are recognized, you have a successful e-commerce business up and running. 
Know your product well enough to sell it and understand your niche and the buyer, it is my tried and tested recipe for a successful e-commerce business. For starters, sign yourself up on platforms like Daraz.Pk as a registered seller. 
Take it from there, and build your own e-commerce small business, only aiming to be that big one day.  The profits and happy customers will keep you driven, trust me. 
10. B2B Wholesale Business
Business to Business Wholesale is a well running business idea in the market. As it does not require you to make many different products, but just one in bulk, people are finding it easy to execute.
But that one product you are selling to other businesses has to be top-notch, all your energies should be directed towards it. Once your product hits the mark, you are in the B2B world, making quick bucks.
Your product can be as basic as packaging boxes or empty bottled, making its way to some of the leading companies. Here are some successfully running B2B Wholesale businesses online.
11. Graphic Designing
If you are on any freelancing platforms, you would be well aware of the soaring demand for Graphic Designers. Every business, big or small, needs a graphic designer at some point. 
Don't have the skill already, not a problem. Register yourself for designing courses, and practice practice practice. Boom, you are a Graphic Designer already. Present yourself as one and cash your skills. It's another top best business idea that would get you quick money.
Or if you are passionate about designing already, what better than making bucks out of your passion, right. Dive in the market, take up on challenging gigs, prove yourself and wait for a top tier company to poach you. You're good for life, my friend.
12. Video Editing
Editing videos is not everyone's cup of tea, and you can use this fact to your benefit. If you have a mastery in Video Editing, it's your time to make a killing because the freelance world has a lot of videos that need editing.
You can get many well paid editing gigs online and might end up working for a company full time as their official Video Editor. But you have to take the first step and start somewhere, mate. 
Enhance your editing skills, take up courses if you need to, and then present yourself as a professional Video Editor. It will turn out to be a successful business idea for you, trust me.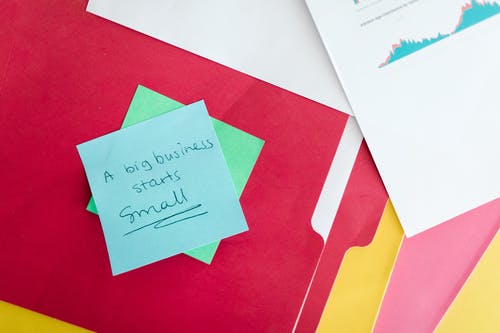 That's all for now, folks. I recall gushing over different business ideas in my student / post grad years, if you have the same quest kindling in you, I hope you found the idea that works for you here. If not, well, stay tuned for the next part of my article. 
These business ideas have helped my MEDM students around the globe in building their own businesses and making quick bucks. And they sure are bound to meet all your entrepreneurial dreams too. Godspeed!