It's been a long year and a half, and what's worse is that there is going to be more of it! Are you sick of being stuck at home too? Is this quarantine testing every ounce of your patience now? In this uncertain lasting span of an extremely dull time, being home stuck has gotten to us one way or another.
Where being indoors has brought us bouts of sadness and depression on some days, it has welcomed our frustration and rage on others. Somedays you are up for another slow day, but other days you just wish to wake up to a Covid-free world and be able to do fun activities again. Like living an actually normal life, for starters. 
This new normal isn't seeming to settle well with us and just doesn't become any easier. We have all been bored to death and let's just say it out loud; staying at home never looked so bad.  
Well, if you are done making Banana Breads and Dalagona coffees, you too have had enough of this quarantine. We just gotta find our way around it, the pandemic isn't going anywhere anytime soon.
*sobs a river*
Here's our list of top 8 fun things / activities you can do during Quarantine:
1. A Little Morning Stretch
It's not as exhausting as it sounds, trust me! Stretching a little to begin your day, will simply set the pace of the day for you. And guys, I am team easy peasy stretching too. It isn't any hardcore exercises for me, but just a fun activity to relax and step into my day. 
Just the simple act of making your bed, taking a walk around the house, watering your plants or feeding your pets, all of it can be your fun 'stretching' activity. You do you. Just do what works for you to officially begin your day.
2. Complete that Book/ Show You Have Been Delaying
There has to be something you have had in mind for long, and delayed because of a time crunch. Now is the time to hop on to that pending fun activity, you truly have all the time you need. 
Go pick the book you always wanted to read. Hop on to the documentary that always seemed too extensive. Now is the time to finally make time for these things, you have no more excuses. Take this quarantine to finally finish the books and TV Shows that you have lined up in your read-watch lists for a very long time now.
3. Get your Hands on Puzzles
Finishing up puzzles is a guaranteed fun activity that would give you a good mindful hour of the day. Along with time, quarantine must have slowed down your brain activity, especially if you are not indulging in any productive tasks along the day. 
You gotta work those brain muscles and put the bored mind to some activity. You will find making a puzzle very therapeutic too. While the bigger pieces of your life may be scattered at this point in time, taking control of the puzzle pieces and putting them together will be a nice fun activity to do. I can vouch for it!
4. UpSkill Yourself – Take that Free Course
There is always some room for additional knowledge and more learning. Feeding your brain with some fresh knowledge, is the best selfcare fun activity you can do for yourself. 
While the work productivity is low and there is an ample amount of time on your hands, quarantine may be the perfect period to upskill yourself. It's the right time to up your knowledge game. 
Search up your favourite courses and enroll yourself. Learn from the best coaches; the internet is flooded with some great online courses. Platforms like askimtinan.com provide you a wide range of Digital Marketing, SEO, Entrepreneurial Courses that you can benefit from. Without further ado, just get yourself registered and make the best of this quarantine period. 
As cliche as it may sound, learning a new language is always an added plus to your personality. One can never know too many languages. Mastering a language is like getting a hold on another culture and it's values. It's more empowering than you realize, have my word for it.
Take this as a fun and productive activity, and challenge yourself into learning a new language this quarantine period. It would seem like a new door opening for you, a treat for you especially when you are seeing the same repeated doors all day.
6. Take up on a DIY Project
With so much free time on your hands, it sounds like a perfect time to take up on a DIY Project around the house. There may be a corner in the house that could use some decent decoration, or a chipped wall that needs fresh paint, your garden could use an upgrade and oh, who doesn't like a full room do-over. 
Just move around the house with the intention to fix or upgrade something, and you are bound to find yourself some DIY projects. It will be a great time-pass and might involve making some store-runs for paints or brushes; a tiny little break from the monotonous indoor life. Sounds like a fun activity!
7. Take a Walk in the Street
Who started this sad rumor that covid spreads if you step out in your empty street? High time we shun away these rumors and include the little fun things back in our lives. A walk out in the fresh air, might just be the happiest part of your day. Don't deprive yourself of this greatness, you guys. 
Stepping outside your home, and taking a walk in the street is a downright therapeutic and fun activity to do this quarantine. It lets you relax your mind and also calms the exhausted nerves from being stuck indoors all day. The fresh air would freshen you and gear you up for another quarantine day.
So, step out, take those long walks and have your much earned Me time. You gotta unwind after a long day. 
8. Communicate – Talk to your Near Dear Ones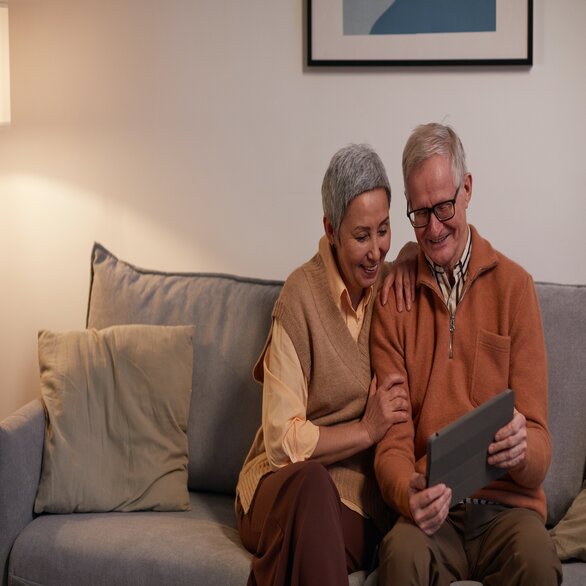 This quarantine period has proven to be quite tough, and all the more in the absence of our loved ones. Not having your people around to share your feelings with, just adds to the sad can't-do list. 
Well, you have still got your phones. ZOOM, Facetime, WhatsApp and what not to stay connected with our loved ones. Use them! On days you feel like talking and especially on days you don't feel like communicating. 
Cheer up your loved ones and give them a chance to cheer you up. We are all in this together, and these are the little things we need to do to stay sane. Share your happiness and sorrows with your people. Stay Connected with your friends and fam, even if it is over brief LudoStar sessions. 
That's all from my fun activity-list folks!
We certainly cannot skip this uncertain quarantine period, but there sure are some fun activities we can indulge in to make the most of this quarantine. The goal is to keep going, one day at a time and just hold tight till it's over. 
Until then, follow my simple and fun activities, and share what has been helping you in these rough times. Hoping we do not have to do this for another year, though. May this soon be over. 
We are all in the same ship and we gotta keep it sailin'. Love, luck and light on to you all.
Happy Quarantining!