The E-Commerce industry has seen an unprecedented growth and the last 5 years. The ever-increasing share prices of Amazon stocks and the booming number of e-commerce stores prove the notion that this trend is here to stay. In 2017,
e-commerce sales
worldwide amounted to US$2.3 trillion and revenues are projected to grow to US$4.88 trillion  in 2021. The top 3 
online stores revenue
 amounted to almost 100 billion US dollars in 2017. Online shopping is one of the most popular online activities worldwide but the usage varies by region. In 2016, 
around 19% of all retail sales in China, occurred via the Internet,
 and in Japan, the share was 6.7 percent. Desktop PCs are still the 
most popular device for placing online shopping orders
 but mobile devices, especially smart phones, are just catching up.
Worldwide E-commerce Sales From 2014 to 2021
This upward moving trend is motivational for many startups and new entrepreneurs on the block. However, they have not been taking any serious action. Procrastination is one of the biggest problems faced by many new entrepreneurs who want to make a mark in e-commerce. In the past 5 years, I have seen many students going through the same route, delaying the launch of the business, just because they were having second thoughts. I believe the primary reason behind this adjournment is that in order to start an online business, there is so much to learn and so little guidance, that it makes a person find excuses to delay starting an online business. Many of my students who have succeeded in online businesses had one trait in common. They all were great in execution. To tell you the truth,
execution is everything
. Let me take the liberty here to tell you that somehow
business ideas are highly overrated
. Everybody talks about the business ideas, but rarely anybody talks about the execution. The real deal is in execution. You can have the greatest business ideas ever, but if you do not have an execution plan, things won't see the light of the day. When you're ready to start your online business, one of the daunting questions you are going to face is which product am I going to sell online. Entrepreneurs are always in search of the gold mine. They tend not look at the cash cows. That's why the search of finding the best product to sell online never finishes. The key to finding the right product is to look for the niches that you are passionate about. Read my blog post where I have explained this it in detail. Once you have found the right product to sell, its time to source the product. In this article, I am talking about the step-by-step process, through which you can have the best product sourced from overseas, without going through all the pain. Let's dive in.
1.  Find local manufacturer / supplier
The Internet is full of articles, where it's mentioned that the best process of product sourcing is to look for international suppliers. That's great but more important is to understand the process entirely, so that when you have to find the supplier for your product, you can decide if you have to look overseas or in the local market. Many a times, it happens that we all prefer going overseas to find the supplier, whilst the perfect solution could be to search local in our backyard. The first step towards product sourcing is to look for suppliers within your local area. If you find a manufacturer or a supplier in your local area, the benefits are endless. First of all, you can negotiate a great deal with the supplier in terms of pricing. Secondly, you can build a rapport with the supplier for long term relations. Thirdly, it will be easy for you to receive the products in time, and then deliver the products to your customers in time. There is no doubt that the Internet is the best platform to find local manufacturers. However, you may want to use the Yellow Pages as well. Once you have identified your main suppliers, it's time to fix a meeting with them. Introduce your business model to them. Tell them how good you are in your online endeavours. You must remember that you are giving a benefit to the suppliers by giving them business. You are adding value to their business, and certainly they will take you seriously. Once you score a meeting with the supplier, go out and negotiate the best possible rates that you can do with them. Regardless of the business size of your supplier, it's always a good practice to ask for samples from the supplier. A decent local manufacturer by its presence in your vicinity will cut down on your lead delivery time to a great extent. Every customer who is served quicker, will certainly add profits to your bottom line numbers.
Finding local Suppliers
Replied Email
So, as you can see, from one email, you will be able to get a full product and price list as well as details. No need to go backwards and forwards for days or weeks. If you are clear and concise in your opening email, you can get all the information you need in less than a day!
2. Find Suppliers from Alibaba
Alibaba
is one of the most common platforms to source the products from.
Jack Ma
has given a great platform to the world when it comes to product sourcing. Alibaba is the leader in providing you with the best suppliers and traders. The first thing you need to do is search for suppliers on Alibaba and see if anyone suits your criteria. You must always look for at least Gold Members on Alibaba, which proves that a particular supplier is interested in doing some serious business. There are many other platforms just like Alibaba, which includes
DH Gate
,
Made in China
, and
1688
. All of these platforms are awesome but it's just that I am more comfortable with Alibaba than any other platform. Maybe that's because of the traffic Alibaba generates for itself as compared to the rest of these platforms. Having said that,
1688
is a great platform, as far as you know how to speak Chinese language. Well, I don't. I can hardly say '
Ni Hao
' in Chinese.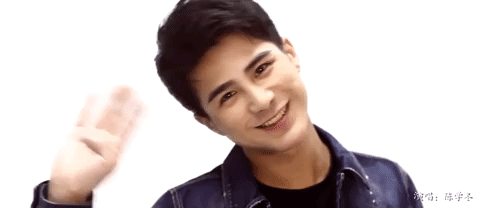 You can also look for suppliers on Google, which is a drawn-out process, but best of luck with that. The speed of bids you receive on your Request for Quotation on Alibaba is unprecedented, so let's stick with Alibaba for a while.
Finding suppliers on Alibaba
To find suppliers on Alibaba, filter out your search based on some of the following parameters:
YRS Icon:This will tell you how many years the company has been a supplier – the longer the better.
Location:Where this supplier is based – generally China is the best way to go as the prices are normally cheapest.
Transaction Level:This will tell you how many transactions this supplier has done over their time on Alibaba. Having more transactions means they're more reliable to do business with.
Supplier Assessments:These give you more details on how their assessments went for their business.
Response Time: How quickly the supplier will get back to you on average.
Response Rate:The rate that the supplier messages back everyone. (i.e. if 100 people message them and they respond to all 100 of them then it would be 100%. If they only respond to 70 of them, it would be 70%, etc.)
3. Understanding private label
In the last two decades, the world has seen some great examples of business process outsourcing. I believe, this is the best approach in order to sustain a business and to grow your business globally. In business, you outsource most parts of your operations, which you believe, that others can probably do better for you than you doing it yourself. Successful outsourcing includes call centre operations, back office support and technical services. This includes manufacturing as well. Time and again, China has proved to be the world's best factory and produced almost all consumer products at a fraction of the cost elsewhere.
An Example of Private Labelling
China's population size has played a major role in this advancement, and it has successfully utilised its population to its advantage. There are a couple of things you can do if you want to start your online business. First, you can start manufacturing; get a piece of land, state of art machinery, and get your hands dirty in manufacturing. Or you can just outsource your production to someone local or overseas whom you think can produce a great product. Which option you think is more feasible? You don't need to answer that. I know what you have chosen. The concept of private labelling is amazing. You hire a factory to develop the products according to your needs, specifications and under your brand name. There's nothing unique about private labelling as Nike, Levi's and Apple have been producing their products through this method. However, what's interesting is that these suppliers have been taking small orders too, but probably you haven't heard of it. You don't have to be Adidas or Puma to place an order with any supplier to produce your product with your logo on it. You can place an order even if you have only $1,000 to spend. This opens a lot of scope for new products to be created.
4. Learning from Suppliers about your Product
The beauty in this concept is that private labelling is also available to entrepreneurs with low budgets, like you (I am assuming). First thing you need to do is to place your request for quotations on Alibaba and soon you will start getting bids from various suppliers. It's simple to choose one of them and your private labelling brand begins. However, the road ahead is not as simple. It's a little bumpy road and there are many turns to this. I get this question a lot. People ask how do I choose my supplier among all the suppliers that apply and send me the quotations? It's simple. When you start an online business, you do not know much about your product in anyway. Come-on! You are just starting up, how would you know everything about your product?
This is where these suppliers come in. Start your discussions with the first supplier who has applied with a bid, and soon you will realise that the supplier is asking some technical questions, which you do not know much about. You start your conversation with the second supplier then and get the answers from this second supplier for the questions the previous supplier has asked you. You give these answers back to the first supplier you were talking with. Slowly and gradually, you will realise that you have spoken to 4 or probably 5 suppliers and now you know much more about the product. They have given you a crash course in your product for free now. 😀 When you start negotiations with your sixth supplier, that's where the deals are done. This is my personal experience and I'm thankful to all the suppliers who have given me so much knowledge about so many products over the years.
5. Incoterms used by suppliers
One particular question that many entrepreneurs face while negotiating with the suppliers is the terms of trade. Let me share some insights about these terms but you need to promise yourself, next time when you talk with a potential supplier, you don't have to be overwhelmed with terms. These are not so difficult to understand. It's just that when the supplier asks you these questions, you don't have an answer to them, simply because you do not know these terms.
So, let's learn them. There's this one question that supplier would typically ask straight away. Do you want Air Freight or Sea Freight? They may phrase it a little different way. Do you want us to quote for Airfreight or Sea freight? Sea freight is also referred as Ocean freight. The supplier wants to know that how you want them to deliver the product when ready. You need to understand it's not your typical pizza delivery, which will take 45 minutes to reach your place. These products are being delivered from a factory thousands of miles away, in another country, in another jurisdiction, under another law. If they have to deliver the products to you, they need to know how these products are going to go out. It's not that they want to know your business. They need to know this because they are responsible to report the numbers to their governments. All governments are interested in understanding how much their export levels are, because that's how The Economic Strength of a country is determined. So, don't worry, if your supplier wants to know how you want them to ship. Plus, your supplier might also be making a little money on the side on freight, insurance and / or delivery/carrier costs. So, you need to decide about the airfreight or sea freight, but remember one thing. Air freight has to be expensive, because by selecting airfreight, you are getting the products delivered to you by air and probably it would take anywhere between 5 to 7 days from one corner of the world to another corner of the world. Whereas, sea freight is considerable cheaper, because products or a container load is sent through ship, which normally takes longer. In most cases, it takes almost a month or two. Since they are boarded on a ship, which would have 100s of other container loads too, that's why it's cheaper. These are not the only two terms that you need to worry about. There are certain other terminologies in place, which might be mind boggling for you. So, let's discuss these incoterms.
1.Ex Works
Here, your supplier means to say that we will produce these products under your brand name, as far as you pick up these products from our factory, as soon as the work is complete. The supplier is also telling you that they are not responsible for any of the freight or insurance or custom duties.
2. Free on Board (FOB)
You will see this term a lot while dealing with international suppliers. Most of them prefer Free on Board (F.O.B),which means that the supplier will provide you with the product as per your specifications, and will also get it cleared for export. The supplier will also bare the cost of loading the product on the career. You, the buyer, will have to bear the cost of marine freight, insurance if any, unloading at the destination port, and any other transportation from the destination port to your designated warehouse.
3. C&F (Cost & Freight)
This means that the supplier is ready to produce the products for you and bare the Cost of Freight. This does not include insurance, unloading at the destination port, and custom clearance.
4. CIF (Cost, Insurance & Freight)
Here, your supplier means that the amount decided between you and the supplier includes the cost of the product, insurance, and freight of the product, but it does not include unloading the product at the destination port, custom clearance, and any other transportation cost that might incur between the destination port and your warehouse.
5. CIP (Carriage & Insurance Paid)
The concept of CIP is same as CPT with the exception that the seller also has to procure insurance against buyer's risk of loss or damage of goods during carriage.
6. CPT (Carriage Paid To)
This term means that the seller delivers the good to the nominated carrier but the seller must pay the cost of carriage, necessary to bring the goods to the named destination. The buyers bear all the costs after the goods have been delivered.
7. DAF (Delivered At Frontier)
The concept of DAF means that the seller delivers the goods. When the goods are at the disposal of the buyer on the arriving means of transport, not unloaded. The goods are cleared for export but not cleared at import at the name point & place at frontier.
8. DES (Delivered Ex Ship)
This term means that the seller delivers the goods, which are placed at the disposal of the buyer on board the ship, not cleared for import at the named port of destination. Here, seller bears all the cost of bringing the goods to the named port, before discharging. This term is used only, when goods are to be delivered by ocean.
9. DEQ (Delivered Ex Quay)
The concept of DEQ is same as DES with the exception that the seller is responsible to place the goods at the disposal of the buyer, not cleared for import at the named port of destination. Here, seller bears all the costs & risks as in DES plus discharging the goods.
10. DDU (Delivered Duty Unpaid)
In DDU, the seller is required to deliver goods to the agreed upon destination in the country of importation. The buyer would be responsible for the rest of the cost and further delivery charges of the shipments. Following are the duties of seller and buyer.
Duties of Seller:
Providing the goods to the buyer
The supplier is responsible for delivering both the goods and an invoice or other documents that prove the buyer can legally take possession of the goods.
Licenses and documentation
The seller is responsible for any licenses and formalities required to ship the goods to the agreed-upon destination where the buyer will pick them up.
Shipping and insurance
The supplier is responsible for shipping the goods to the agreed-upon location. Insurance is not required, but the seller bears the risk burden for accidental loss, damage or theft of the goods up to the delivery location.
Delivery
The seller should deliver the goods alongside the ship at a specific agreed place on the port of origin
Transfer of risks
Risk is transferred from the seller to the buyer once the goods are delivered to the destination country.
Costs
The seller must pay for: Delivery costs to the destination country Loading, labor and transportation costs up to the destination country Insurance up to the destination country (optional) Export duties and taxes
Duties of Buyer:
Payment
Pays for the delivered product.
Licenses, authorisations and formalities
Arranges and pays for all necessary documentation, including licensing and official authorisation for import clearance once the shipment has arrived in their country.
Shipping and Insurance
Takes possession of the goods at the main delivery location once they have arrived in their country. Takes physical and financial responsible for delivery to their own factory or storage facility. This includes paying for any customs, duty, or other various fees associated with importing and transportation from the initial delivery point. Insurance is optional, but advised, since they will now take on the burden of risk for damage, theft or loss of the property. In some cases, the seller provides transportation of the shipment inland to the final destination. But in these situations, under DDU terms, the buyer is still responsible for the risk and costs associated with that.
Taking delivery
The buyer must take the goods at the point of origin and the bear the costs / responsibility thereafter.
Transfer of risks
The buyer is responsible for any loss or damage to the goods from the time they have been delivered alongside the ship. If the vessel is delayed or doesn't show up, the buyer must cover any additional expenses
Costs
They buyer must pay for:
Import duties and taxes
Customs formalities in their country
Unloading costs
Delivery costs to their own facilities
Proof and Notice
The buyer must accept the seller's delivery documents and provide a receiving time.
11. DDP
In this term the seller is responsible for delivering the goods at a place specified by the buyer, up to the point of unloading. The seller clears the goods for import and pay relevant taxes.
12. DAT
In the concept of DAT the seller pays for carriage of the goods to the named place, except of the costs related to import clearance, and assume all the risks up to the point the goods are unloaded at the terminal.
13. DAP
In DAP the seller's pays for the carriage to the named place, except the cost of import clearance, and assumes all risk prior to the point that the goods are ready for the unloading by the buyer.
These incoterms are important for your
online business
. If you get them right and follow them, your online business can develop swiftly. There are two components, finding products and online marketing. Finding products is easy and all explained right here. Whilst I have covered online marketing
inside my video lectures
.
6. Third Party Inspection
It is wise to visit your supplier before you place an order with them, but when you are account for your small orders, it is not practical for you to travel internationally, just to get, maybe, an order of $5,000. In such cases, I would recommend you to use third party inspectors. There are many third party inspection companies in China, which can provide you with quality report, look into your products, inspect them, and see if they match the sample that your supplier committed, and report you with pictures and recommendations. You can easily find these third party inspectors on Alibaba. Roughly, for an inspection of 8,000 units, you looking at somewhere in between $100 to $200 to be paid, however, this really varies and depends upon the company you chose, the quality of report, and the standard of English. Without a third party inspection, it would be a little hard for you to manage the quality production by the supplier. In business, the last thing you ever need is a surprise that all of your products are not up to the mark and your investment on the product is down the drain. Trust me, when I was starting up, I have experienced these quality issues and dealt with them. It's not a situation that you would like to be in. First thing you must do is to ensure that there is a stringent agreement between you and your suppliers that covers all the predicaments. Having said that, you still need to use a third party inspection company to ensure your products are up to the mark. Another element to note here is that you can have another caveat in your agreement with the supplier that any defected items that a third part inspection company finds, your supplier will fix them for free. Plus, your inspection company can easily agree not to charge you anything for the second visit. Let's understand this. Let's hypothetically assume that you have given your order to your suppler, and you have a third party inspector in place. This third party inspector will visit the factory as soon as you supplier informs that your product is ready. The third party inspector will visit the factory, inspect the products, and give you the report. If more than X% of the products are defective, then you ask the supplier to redo the products and fix the defective pieces. Once the supply fixes them, you ask you third party inspectors to revisit. Normally, third party inspectors do not charge you for the second visit, but is largely depend on your agreement with them. That's why I always say you need to be a very good negotiator in business. You can find many Third party inspectors on Alibaba. As you can see in the image.
Once third party inspection is done right, it would prove valuable for your
online business
.
7. Your Samples
You are going to shoot yourself in the foot if you do not have your samples signed, agreed-upon, and very well understood by the supplier. What you need to do is to do a killer research beforehand. You must get as many samples of your products from your competitors, you supplier's competitors, and once you have decided how your product is going to look like, then develop your prototype. You need to ask for the quotations on your prototype. When you finalise it with your supplier to produce your product, you need to agree with your supplier with every angle of the product. Always remember, whatever you have not agreed upon will not be provided to you. I am telling you this from my experience that almost all suppliers would like to save their cost. Why shouldn't they? It's business. So, anything that you think is common sense should not be left on chance. Make sure everything is locked down on paper, and in reality, in the sample produced by your supplier. You have made some huge sacrifices in starting your
online business
as mentioned in my lectures. Don't let it to chance.
8. Payment to suppliers
The method of payment between you and your supplier largely depends on how your supplier wants to get paid. Most of the suppliers in China would prefer Western Union, or a direct payment within their Chinese bank account. You must note that there are a lot of people who have been using Alibaba's escrow services. If you have not been using one, start looking into the Escrow services. The escrow services ensure a transparent relationship between you and your supplier. As soon as the product is delivered to you, and you are satisfied your payments, which are prepaid and are being kept in the kitty by Alibaba, will be released. Everywhere in the world, there are awesome people in great numbers, however, there are some crooks too. That's how the world is. I like China because it's a hard working nation.  Have hundreds of Chinese friends, business partners, associates, employees. But at the same time, there are some crooks out there too. You need to save yourself from them and make sure you do not transfer any payment to your suppliers as far as you area 100 percent confident about their competency and authenticity. Alibaba has done some great work in this regard. They rank their suppliers based on various standards. You can give preference to suppliers with gold standard or any other standard so to speak. It means that they have been serious in their business and have been using Alibaba and have a business profile on Alibaba for a while. Having said that, anything can go wrong at anytime. Remember, it's a business. There are no guarantees of success at any place in this world. The only thing that is guaranteed is that we all are going to die one day. Other than that, you just need to play safe as safe as you can, but not as safe as that it take you too long to decide anything. Make a move. Business is all about taking risks. More the risk more the return.
Alibaba Secure Payment (Escrow)
Via
Alipay
, Alibaba offers consumers to pay suppliers through an Escrow. So, what's Escrow? This is how Alibaba explains it: "For consumers, your price will only be released to the dealer once you confirm first-rate receipt of your order. For Suppliers, Secure Payment verifies the payment details for every transaction and you're only required to deliver the order after your confirmation of charge receipt via Alibaba Singapore City Bank". In quick, Alibaba's cozy charge system allows customers to make a deposit charge, that is only unlocked to the dealer after the goods are showed via the customer. Alibaba integrates with quite a number existing charge structures, along with the following:
Credit Cards
Telegraphic Transfer
Western Union
9. Partial Delivery for Stock Clearance
My students share hundreds of pictures with me that they have received the first set of products from china and they are celebrating. Of course. You must be happy. After all, it's an accomplishment. However, remember one thing. It's good that you got yourself your products delivered from overseas, a product that is manufactured as per your specifications, but that's not the end of the story. That's the beginning. The real challenge is not to get the products manufactured, but the challenge is to get these products sold. You need to get them off your door as soon as you can. There are a couple of ways of doing this. First of all, you need to rely heavily on your marketing, your Facebook marketing strategy, your online marketing efforts, your product targeting,your scaling strategies, your lookalike audiences.
Let me share with you how I do it when I get my product delivered. I normally negotiate with the suppliers to do partial deliveries. I get half of my product delivered early, while they are making the rest of the other half. By doing this, I know how much inventory I have right now available with me and how much more inventory I am about to receive. I start selling the products and as soon as I sell all of them, I start taking orders for the other half. This helps me in having a loop of products manufactured, delivered, sold, and then manufactured again instead of having a pile of products at your door and none of them being sold. It's all about marketing. It's all about how you play your game in online sales and social media. Anyone can get the product manufactured, but only true marketers and sellers are capable of selling them. So, the real name of the game is online marketing. Rely heavily on it.
10. Attend the Fair
I try spending my annual leave with my family and friends, and I am pretty sure you do the same. Well, why not. After all yours hard work, you deserve some break as personal vacation. If you want yourself to be in the game, get some time out to attend some leading international fairs being organized. You'll get to meet the manufacturers from all over the world, display the best products and show your what's new. I'm a great fan of these fairs, because that's where you can find some unique gems which have not been seen before, you can develop your relationships with your suppliers, find some new ones, look at the samples, and even explore some new industries, which you might have been just thinking about.
Durban Business Fair
All under one roof, you can do a lot of a business, so make sure you regularly go out and see the world of business. In this article, I am trying to establish one and only one thing so far. There are many steps in an
online business
, all well explained in video lectures. When it comes to making your own product and sourcing it. It may seem to be a lengthy process, but its too much interesting. There's nothing difficult about. So far, if you have been thinking that it is difficult and not your cup of tea, let me tell you that you are wrong. Take a step forward and dive into it. You'll find great help available to you to guide you at every step of the way. I am just a shootout away, rooting for your success. You can have the greatest
business ideas
ever, but if you do not have an execution plan, things won't see the light of the day. When you're ready to start your online business one of the daunting questions you are going to face is which product am I going to sell online. Take your first step & I wish you the best of luck!