Pakistan's 1st Entrepreneur Development Program
Be a successful Entrepreneur by learning in Advanced Certificate in Social Media Marketing
Advanced Social Media Marketing starts with
defining your most marketable skills that help you make good amount of money from home.

Lifetime Access.
Unlimited Support
SOCIAL MEDIA
MARKETING MODULES
• Introduction to the ASMM Program
• Why Money Matters & How Money Works
• What are Digital Businesses?
• Part Time Income in Freelancing
• Start Your Own Business with No Investment
• Data Leverage & Look Alike Audience
• Scaling Blueprint
• Ways to get Clients
• Business Model Canvas
• Master the Funnel
• Instagram, Twitter, LinkedIn & Pinterest Ad Management
• ASMM Program – Success Formula
• ASMM Program – Getting International Clients
• And much much more 
Our Program outline gives you a complete detail of all the modules covered in this program.
Advanced Social Media Marketing
Program helps you in BEING YOUR OWN BOSS.
Become Financially Independent by leveraging your
Skills & Implementing in Your Business.
With our Advanced Social Media
Marketing course, you will be able to learn:
How to manage your marketing campaigns.
How to double your sales.
How to meet your targets.
Earn money from home by implementing Advanced Social Media Strategies.
In this ASMM Program, you can also avail 4 awesome in depth LIVE ONLINE COACHING SESSIONS with your Instructor Imtinan Ahmad.
The purpose of Live Coaching Sessions is to:
Give you live demonstration on how to make money online.
Teach you latest Social Media Marketing Strategies.
Train you on how to generate extra-ordinary sales online.
Show you live how social media agencies make money with no investment. 
Unlock Winning Strategies
Put yourself across the felt from Imtinan Ahmad – the award winning Entrepreneur. He has built multiple 6 and 7-figure businesses for himself and for his clients & that's in dollar terms, literally. He has helped over 1,000 entrepreneurs through private coaching & still ready to give back. He holds a MSc. degree in Marketing from The University of Manchester, UK, a Chartered Marketer, UK, and he's also an MBA in Marketing. Learn how to sharpen your online game through demos on campaign creation, optimization, budgeting & business scaling strategies. Join Imtinan in this program to learn how to increase your win rate for your online business, Increase Job Prospects, grow your ROI, and get your Social Media game right.
Fundamental Techniques for the Experts​
Be the best, learn from the best! Tamas Locher – the International online business expert joins Imtinan in bringing the top most lectures and expertise to you. Based in Budapest, Tamas has clients spread across the globe, & he is regularly being consulted by the leading international brands including Yelp, Microsoft, Twitter & Facebook. Out of the 80+ video lectures, Tamas joins you in 8 video lectures and teaches his expert online business skills. Join Tamas on the journey to Success!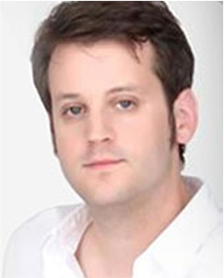 Learn the step by step process to make Passive Income Online. 
CURRENTLY WE ARE OFFERING
THE FOLLOWING PACKAGES:
The enrollment for the next batch is
CLOSING IN:
If you are a student and studying at an institution, i would support you in learning. Fill the form to avail scholarship.
For More Questions please Contact
Whatsapp Number : +923005547400